Update History
TEPPEN AWARD 2021 special page is now available.
After having players from around the world battle it out in 7 ranked
matches and 7 ONLINE TOURNAMENTS, TEPPEN WORLD
CHAMPION SERIES 2021 (WCS2021) has finally come to an end.
We would like to thank the participants of the tourney and
all TEPPEN fans that viewed the broadcastings.
We will be live broadcasting the "TEPPEN AWARD 2021" to
recognize the top players that achieved stellar results in our
series of tournaments this year, as well as those that
contributed to the excitement of TEPPEN in 2021!
Please enjoy this campaign in TEPPEN to finish up 2021!

TEPPEN AWARD 2021
Broadcast Start Time
Dec. 17, 2021, 2:00 (PT) /
17 Dec. 2021, 10:00 (UTC)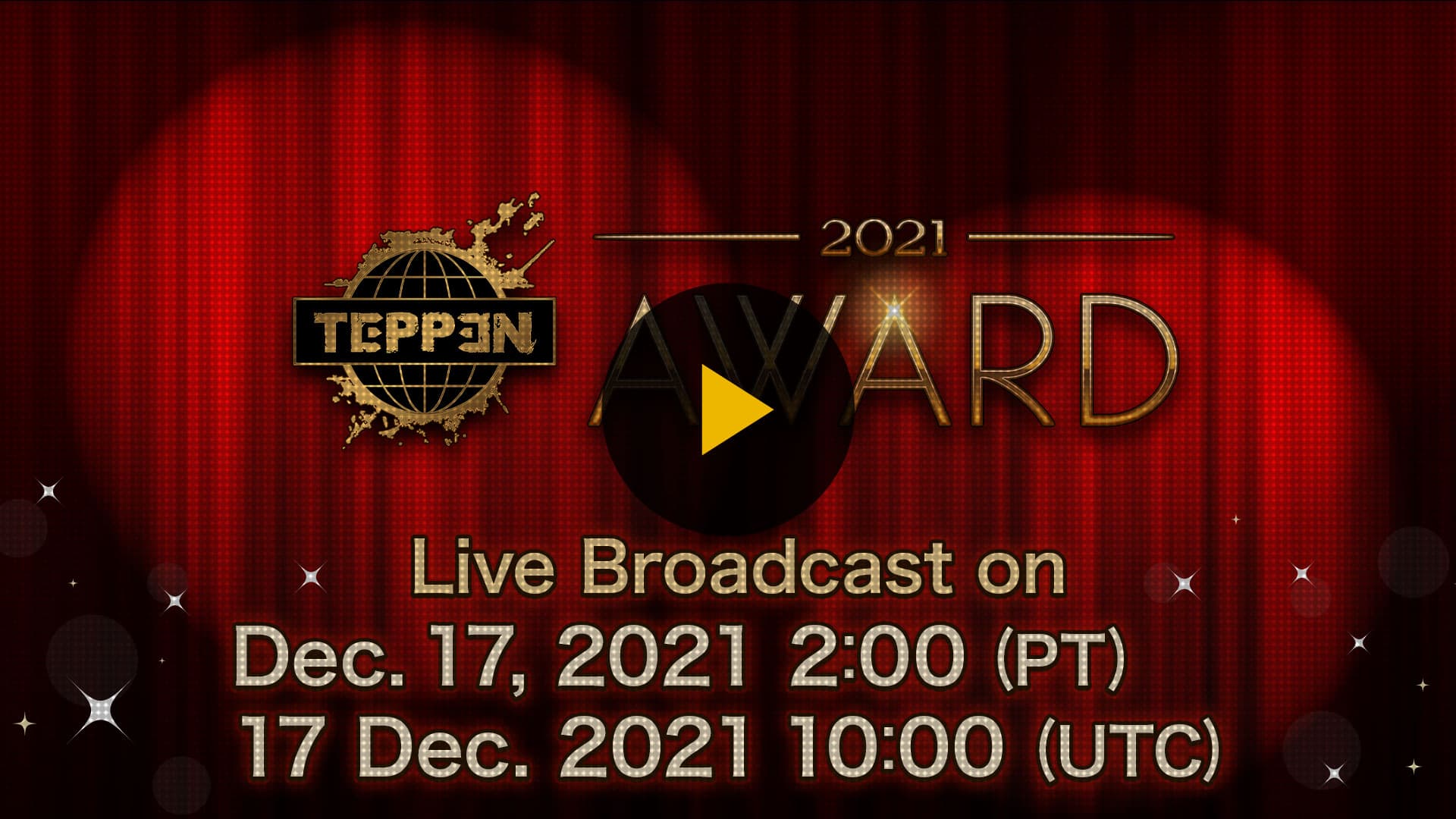 * Japanese audio can be found here.
Broadcasting Details
In addition to the awards, TEPPEN AWARD 2021 will
have a great deal of information that you don't want to miss!
- Info on the New Card Pack to Be Released in January

- New Year's Campaign Info

- "TEPPEN 2022" Info
* Broadcast Schedule Pending.
Viewer Presents
We're preparing presents for those that tune in to the TEPPEN AWARD 2021 broadcast!
Details will be announced at the broadcast!

In TEPPEN AWARD 2021, the "TEPPEN WORLD CHAMPIONSHIP
2020 (WC 2020)" champion and the top ranked player from
will battle it out in an exhibition match,
"TEPPEN AWARD 2021 -SPECIAL MATCHES-"!
Who will stand at the top!
WC2020 CHAMPION
WCS2021 RANKED MATCH
CHAMPION winner
WCS2021 TOUR POINT
CHAMPION winner
WCS2021 TP
GOLDEN winner
Did you enjoy the heated battle from "TEPPEN AWARD 2021 -SPECIAL MATCHES-"?
If you missed out, you can watch it in the TEPPEN AWARD 2021 Archives!

The best player that will be chosen as the
"TEPPEN LEGENDARY PLAYER 2021"
will be decided by your votes and from the results of WCS2021.
We are looking forward to your vote for
"The One" pro player that really made
your TEPPEN life exciting.
Voting Period
Nov. 1, 2021, 0:00 – Nov. 15, 2021, 6:59 (PT)
1 Nov. 2021, 7:00 – 15 Nov. 2021, 14:59 (UTC)
* The votes have been finalized. Thank you very much.
How to Vote
Voting will be in questionnaire format.
Tap the in-game banner on the bottom left of the Home Screen to answer the survey.
Please refer to the survey screen for additional info on fan voting.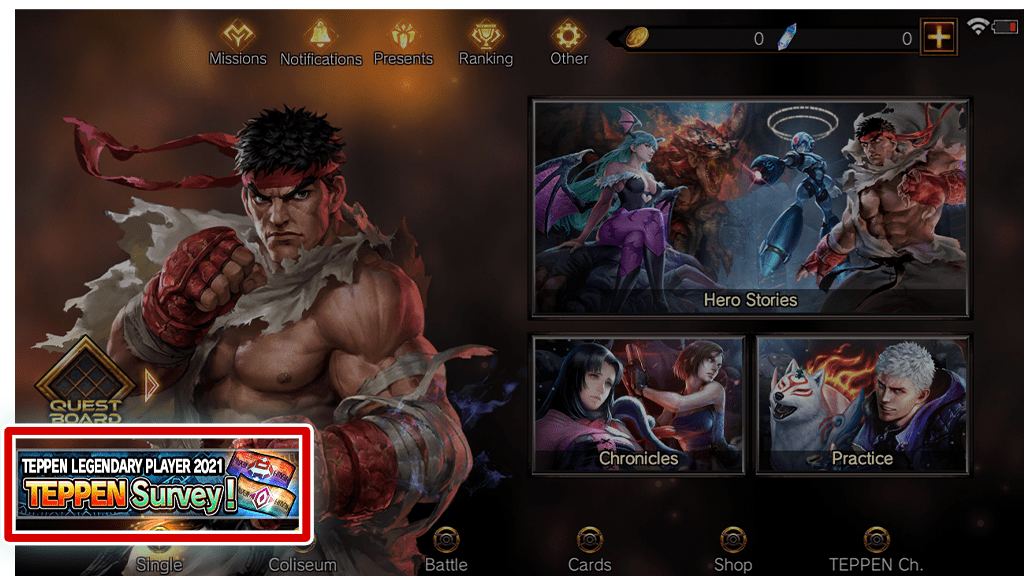 * The winners will be decided by the TEPPEN AWARD Operations Committee based on your votes and WCS2021 match records.
* The winners will be announced at TEPPEN AWARD 2021.

- Due to the spread of the corona virus (COVID-19), The performers and performance may be subject to change. Please be aware of this.
- In implementing this campaign, we may suspend the campaign at any time if unintentional fraud is found.
- The player names used during the award ceremony may be subject to change based on past history and other factors in accordance with our Terms of Service. Please be aware of this.
- The content of this page is subject to change without prior notice. Please be aware of this.